Guarantees
iQueSoft is the company to respect reputation in business and does its best to provide high quality services.
How can I be sure of the quality of your work?
In order to convince you that iQueSoft is a responsible and expert company, we offer our potential customers to begin our cooperation with a free pilot project for a period from one week to one month (depending on the project). If the pilot project is successful, we will both benefit and be able to continue establishing further longterm cooperation.
Pilot project – is a small-scale, short term experiment that helps you to understand that the future full-scale project has potential to succeed.
     The benefits of a pilot project:
You can manage risks and avoid wasting your time and money
You cannot be taken by surprise when you see the project just before its launch
You have an opportunity to determine if you enjoy our work process, communication skills, development pace and quality or you want to terminate the work
How can I track the progress of the work and make sure of your responsibility?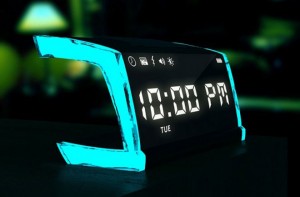 We usually manage our projects using JIRA or TFS. It helps our customers to track what each developer is doing at any time, check developer's schedules, analyse and budget the projects. So, you will have the tools to monitor a project's progress and be able to express your opinion about any details of the work. That is why we provide constant Skype, cell phone availability. To help our customers to track the daily/weekly progress we make daily/weekly status calls/reports (depending on the agreement with the customer).
Furthermore, on request, we sign an SLA (Service-Level Agreement), in order to guarantee providing high quality services during the project development and after its launch. In case of a business disruptive event or urgent case, we are to provide technical support according to the SLA and to start handling the problem within the time periods specified in the SLA.
What about Support & Warranty after the completion of a project?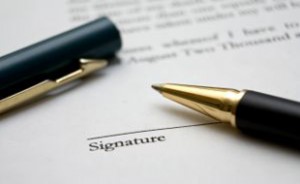 After the completion of a project iQueSoft remains as reliable and operational as at its beginning. As soon as all rights for the project are conveyed to a customer, the warranty goes into effect. You will have a month of trial period if your project duration is more than six months. In case your project duration is less than six months, the trial period will be discussed before the start of the project. Support and fixes within this period are free of charge.
When you give us feedback after the termination of the warranty period, they will be considered as extra work and estimated separately. On condition that you want to add a new feature, which was not mentioned before the beginning of the project, or change something in the functionality implemented to the product, it will be also considered as extra work and estimated separately.
How can I protect my product idea?
At iQueSoft we respect all the creations of the mind and understand that nobody wants others to use their confidential information, creative works, source code, phrases, inventions for their own benefit.
Upon request we sign an NDA to protect interests of our customers and agree not to disclose the nonpublic information covered by the agreement. No ownership, interest or rights are intended to be retained on our part, as all products developed by iQueSoft is a property of a customer on the condition that such products are accepted and paid for in full by the customer.