Challenge
One can hardly overestimate the influence of social networks on our lives. In such social networks as Facebook, Instagram, Twitter we want to hide from daily routine, to demonstrate different aspects of our lives and share our news showing photos to our friends.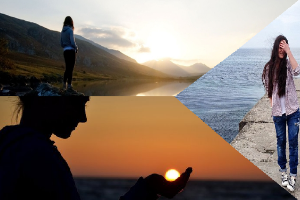 We often have an idea to make collages from several photos, but the regular services of Facebook, Instagram, Twitter don't allow us to do this from mobile devices. That is why there has been a necessity to develop a mobile application, which simplifies cropping photos, making collages and adapts right away these photos to the standards of social networks.
But this application should not be complex and must be understandable not only for professional designers, but can be easily operated by any user. The owner and the main developer of this application, Johnatan Galliano, got in touch with us and asked to help in its development, especially in iOS development for iPad.
Requirements
The application must be easily manipulated
The application should contain maximum information
The application must have access to the pictures both on the device and in social networks
The application must easily upload existing collages into social networks
The application must have a photo editor
The application should have a paid version
The application should have an opportunity to circularize
Solution
The main advantage of Giant Square over its rivals is an opportunity to create collages, which consist of several pictures, for Facebook cover photos. Users can move their photos, put them in the order they like and as well make collages for Instagram and Twitter. There are dozens of variants for creating collages for Facebook cover photos in Giant Square. They mainly consist of triangular and rectangular shapes and users can add ready-made photos to the collages or take pictures by means of them.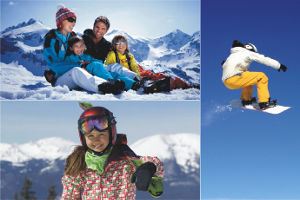 We developed 3 different operating modes for Instagram:
Users can place photos choosing their order and arrangements in a collage consisting of 9 squares. As a result, users have collages with unusual picture arrangements
Users can add ready-made photos to the collages or take pictures by means of them similar to the creation of Facebook cover photos. These collages also contain a set of triangular and rectangular templates, but they are adapted to Instagram format
Users can turn, scale photos and add different backgrounds by means of a mini photo editor


Collage creation for Twitter is also similar to the one for Facebook, but these collages have different formats and set of templates.
In this application we also implemented Parse Push Notifications to enable users to find out about all application updates or availability of new features.